deep–
f

ried breaded pork cutlets
Serves: 4
Calories: 478 kcal
Total Time: 25 m
Japanese: Tonkatsu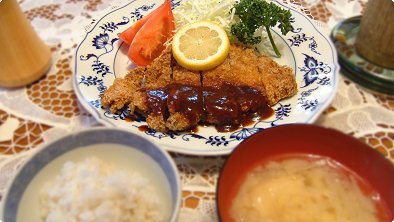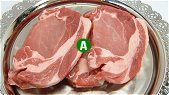 ingredients:
4 boneless pork chops

a little salt
a little pepper
oil for deep frying
batter:
30 g flour
1 egg
80 g bread crumbs
garnish:
3 cabbage leaves
1 tomato
1/2 lemon
a little parsley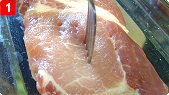 step 1:
Stab both sides of the pork chops 5 or 6 times with a fork. Sprinkle salt and pepper on both sides.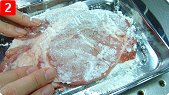 step 2:
Lightly dust the chops in the flour.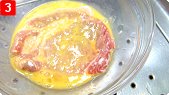 step 3:
Put the egg in a bowl and coat the chops with the egg.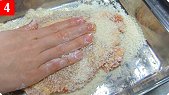 step 4:
Then coat well with the bread crumbs in a separate pan.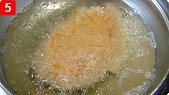 step 5:
Heat the oil to 170 °C and deep-fry the chops on each side about 5 or 6 minutes until golden brown.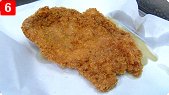 step 6:
Remove and drain on a rack.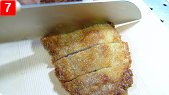 step 7:
Slice the cutlets across into 2 cm. strips. Shred the cabbage and soak in water. Drain the water from the cabbage. Cut the tomato into 6-8 sectors. Cut the lemon into 4 equal pieces.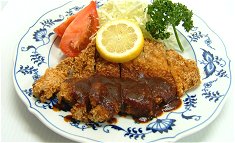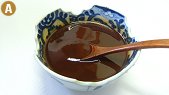 ingredients:
100 ml ketchup
60 ml Worcestershire sauce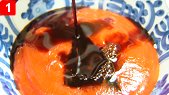 step 1:
Mix the ketchup and Worcestershire sauce in a bowl.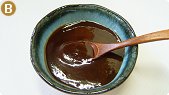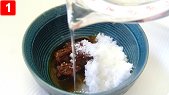 step 1:
Mix the miso, sugar, water and soy sauce in a dish. Warm it in a microwave.



Japanese foods recipes
Int'l. recipes with a Japanese twist