deep–
f

ried ground beef cutlets
Serves: 4
Calories: 550 kcal
Total Time: 40 m
Japanese: Menchi-katsu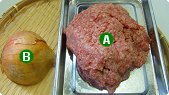 ingredients:
400 g ground beef

120 g onion

1 tablespoon salad oil
a little salt
a little pepper
450 ml salad oil for deep frying
batter:
35 g flour
1 egg
60 g bread crumbs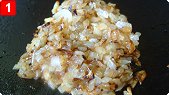 step 1:
Chop the onion. Heat the 1 tablespoon salad oil in a frying pan over a medium flame and sear until the onion turns a brownish color. Remove from the heat and cool the seared onion for more than 20 minutes.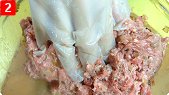 step 2:
Mix the ground beef, onion, salt and pepper in a big bowl. Form into 4 balls, and flatten into patties.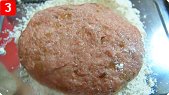 step 3:
Lightly coat the patties with the flour in a pan.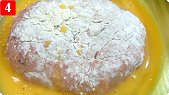 step 4:
Beat the egg in a bowl and coat the patties with the egg.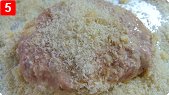 step 5:
Then coat well with the bread crumbs in a separate pan.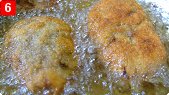 step 6:
Heat the oil to 170 °C and deep-fry the patties on each side 2 to 2 minutes 30 seconds until golden brown.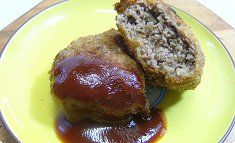 Remove and drain on a rack. Serve and pour the dipping sauce described below over the cutlets.
comment:
Deep-fried ground beef cutlets is a common dish. Although it is hard to make, it is delicious.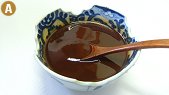 ingredients:
60 ml ketchup
35 ml Worcestershire sauce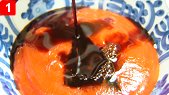 step 1:
Mix the ketchup and Worcestershire sauce in a bowl.



Japanese foods recipes
Int'l. recipes with a Japanese twist