chicken saute
with

balsamic & soy sauce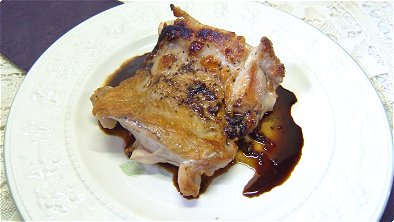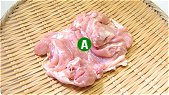 ingredients:
300 g boneless chicken thigh

a little salt
a little pepper
1 tablespoon olive oil
sauce:
2 tablespoons soy sauce
4 tablespoons balsamic vinegar
1 clove grated garlic
1 teaspoon sugar
a little salt
a little pepper
1 tablespoon butter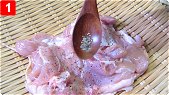 step 1:
Sprinkle the salt and pepper on the chicken.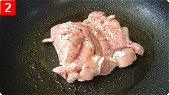 step 2:
Pour the olive oil in a frying pan over a medium flame and sear the chicken on one side for 6 minutes. If using chicken with skin, first sear skin side up to preserve the shape.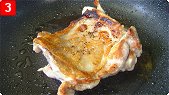 step 3:
After it changes color, sear the opposite side for about 6 minutes.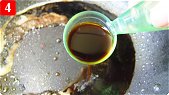 step 4:
Remove the chicken from the pan and place on a serving dish. Add the balsamic vinegar, soy sauce, grated garlic, sugar, salt and pepper to the pan. Boil 2 minutes until the sauce becomes thick. Add the butter and melt.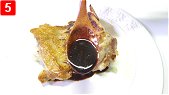 step 5:
Pour the sauce over the chicken.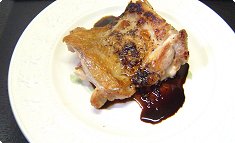 comment:
Balsamic vinegar & soy sauce creates a mellow and deep taste and matches chicken very well. It also suits salad and fish very well.



Japanese foods recipes
Int'l. recipes with a Japanese twist