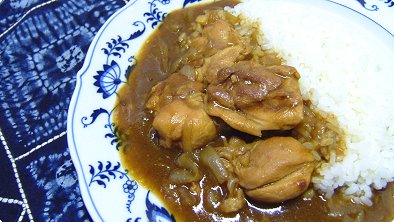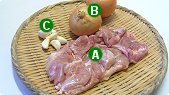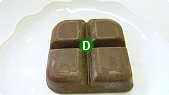 ingredients:
440 g chicken thigh

400 g onions

6 garlic cloves

solid curry blocks (for 5 servings)

720 ml chicken broth
1 1/2 tablespoons butter
1 bay leaf
a little salt
a little pepper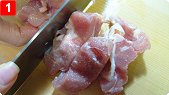 step 1:
Slice the onions and garlic cloves thinly. Cut the chicken into bite-size pieces.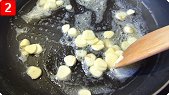 step 2:
Put the butter in a pan and add the sliced garlic. Sear on low heat until you smell the odor of them cooking.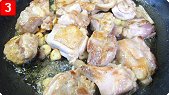 step 3:
Add the chicken and sprinkle a little salt and pepper on top. Sear the chicken on medium heat until it turns a brownish color.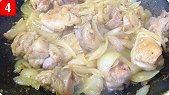 step 4:
Add the onions and sear until they turn a brownish color.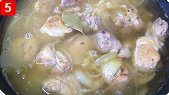 step 5:
Heat the chicken stock and add the seared mixture and bay leaf. Simmer for 30 minutes on low heat.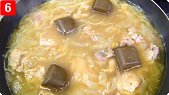 step 6:
Remove the bay leaf. Split apart the solid curry blocks and add. Stir until well mixed and simmer for 5 minutes.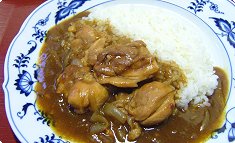 Serve over the steamed rice.
comment:
This curry dish is an easy recipe. The combination of chicken, curry sauce and rice has a very good taste.



Japanese foods recipes
Int'l. recipes with a Japanese twist