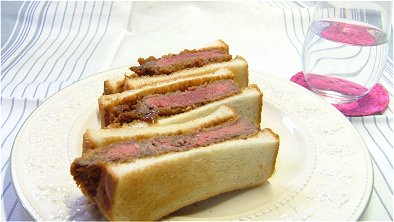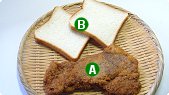 sauce:
70 g demi-glace sauce
30 ml red wine
1/4 teaspoon salt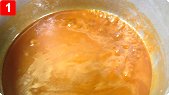 step 1:
Make the sauce. Pour the red wine into a pot and bring to a boil. Add the demi-glace sauce and salt. Boil for a couple of minutes.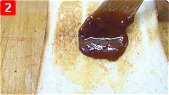 step 2:
Toast the bread and spread the sauce on it.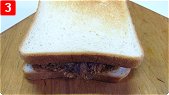 step 3:
Place the deep-fried breaded beef cutlet on one slice of toast and cover with the second slice.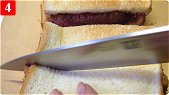 step 4:
Cut into bite-size pieces.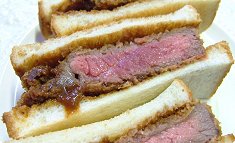 comment:
This sandwich is very filling. Pork cutlets sandwich is more popular than this sandwich. However, beef is popular in the Kansai area, which includes Osaka, Kyoto, Nara, Hyōgo, Shiga and Wakayama prefectures.



Japanese foods recipes
Int'l. recipes with a Japanese twist