japanese-
s

tyle stewed hamburger steak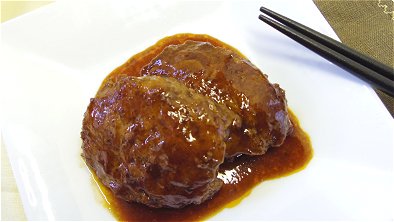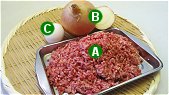 ingredients:
330 g ground meat

400 g onion

1 egg

3 tablespoons bread crumbs
3 1/2 tablespoons soy sauce
3 1/2 tablespoons ketchup
3 1/2 tablespoons Worcestershire sauce
3 1/2 tablespoons water
3 1/2 tablespoons sugar
suitable amount mayonnaise (optional)
a little salt
a little pepper
1 tablespoon salad oil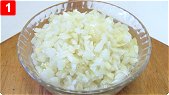 step 1:
Chop the onion into small pieces. Warm in the microwave for 3 minutes. Remove from the microwave and let cool for more than 20 minutes.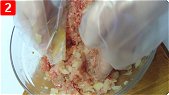 step 2:
Beat the egg and mix with the ground meat, onion, bread crumbs, salt and pepper in a big bowl.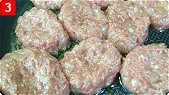 step 3:
Form the mixture into small balls and flatten into patties.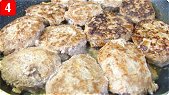 step 4:
Heat the oil in the frying pan over a medium flame and add the patties. Sear the patties for a couple of minutes. After they change color, sear the opposite side for a couple of minutes.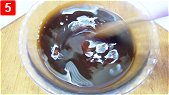 step 5:
Mix the soy sauce, ketchup, Worcestershire sauce, sugar and water in a bowl. Reheat the frying pan over a low flame, and add the sauce. Cover and simmer the patties in the sauce for about 10 minutes.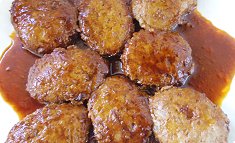 Serve and pour mayonnaise to taste over it (optional).
comment:
This hamburger steak is very soft, and the sauce soaks into the meat and makes it very delicious. This dish is good for parties and box lunches, too.



Japanese foods recipes
Int'l. recipes with a Japanese twist