braised chicken
Serves: 4
Calories: 327 kcal
Total Time: 20 m
Japanese: Tori no nimono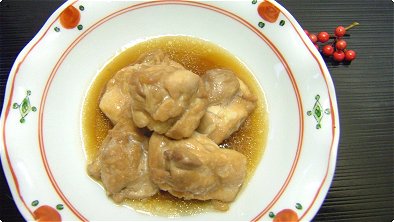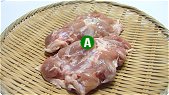 ingredients:
530 g chicken

2 1/2 tablespoons soy sauce
2 1/2 tablespoons sugar
60 ml water
1 tablespoon salad oil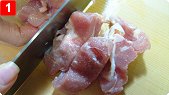 step 1:
Cut the chicken into bite-size pieces.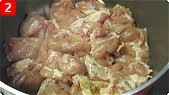 step 2:
Heat the salad oil in a pot. Add the chicken and sear for 1 minute.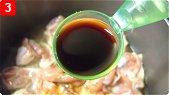 step 3:
Add the water, sugar and soy sauce. Cover and simmer for about 10 minutes on medium-low heat.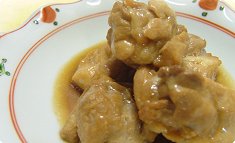 comment:
This recipe is quick and easy. The sweetened soy sauce suits chicken very well, and this dish is delicious.



Japanese foods recipes
Int'l. recipes with a Japanese twist