towada-
s

tyle pan–

b

roiled beef belly & onion
Serves: 2
Calories: 539 kcal
Total Time: 45 m
Japanese: Bara-yaki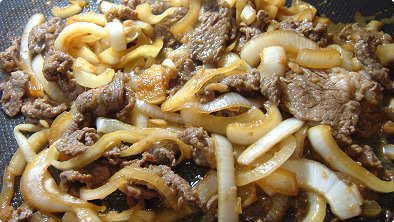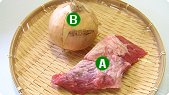 ingredients:
200 g belly beef

(or thinly sliced belly beef)

1 (300 g) onion

1 tablespoon salad oil
coating:
10 g grated ginger

2 grated garlic cloves
1/4 grated apple
4 tablespoons soy sauce
2 tablespoons sugar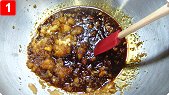 step 1:
Mix all the coating ingredients in a bowl.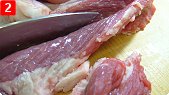 step 2:
Slice the beef thinly and cut into 6 to 8 cm. pieces.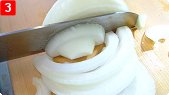 step 3:
Peel the onion and cut in half. Cut each half into 1 cm. wide slices.
step 4:
Marinate the beef and onion in coating (Step 1) for about 30 minutes to 1 hour.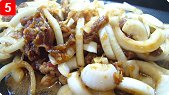 step 5:
Heat the salad oil in a portable electric griddle, BBQ griddle pan or a frying pan over medium heat. Add marinated beef and onion. Broil and sometimes stir for about 10 minutes.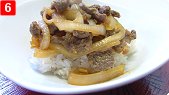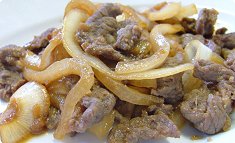 comment:
This dish is very substantial and delicious. It originated in Misawa City and spread to Towada City. Misawa and Towada cities are in Aomori Prefecture which is in the Tōhoku region in the northeastern part of mainland Japan.



Japanese foods recipes
Int'l. recipes with a Japanese twist