japanese-
s

tyle chicken char siu
Serves: 4
Calories: 416 kcal
Total Time: 10 m
Japanese: Tori chāsyū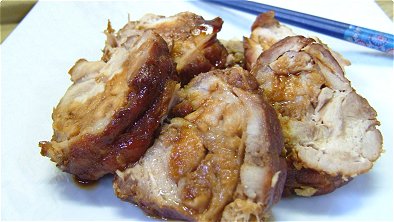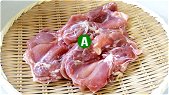 ingredients:
600 g boneless chicken thigh

(2 or 3 pieces)

1 tablespoon salad oil
200 ml soy sauce
3 tablespoons sugar or honey
240 ml water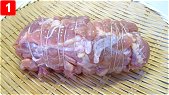 step 1:
Roll the chicken pieces up and bind with string which can be used for cooking.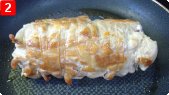 step 2:
Heat the salad oil in a frying pan and sear all sides of the chicken pieces on medium heat until the surface color changes to brown.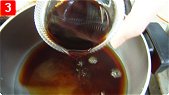 step 3:
Pour the water, sugar (or honey) and soy sauce into a pot. Bring to a boil.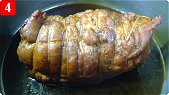 step 4:
Add the chicken pieces. Cover the pot and simmer for 30 minutes on low heat. Turn over and simmer for another 30 minutes. Remove the pot from the heat and set aside for 1 hour.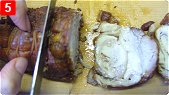 step 5:
Remove the chicken and cut into strips.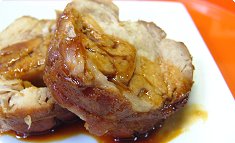 Serve in a dish. Pour some of the broth from the pan over the chicken.
comment:
Pork is often used in Japanese-style char siu. (Please see our "Japanese-Style Char Siu Recipe".) This char siu recipe using chicken is softer than the one using pork and has a good taste.



Japanese foods recipes
Int'l. recipes with a Japanese twist