hash & rice
Serves: 4
Calories: 635 kcal
Total Time: 40 m
Japanese: Hayashi-raisu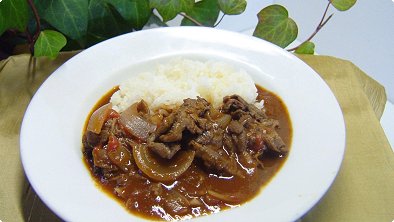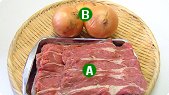 ingredients:
400 g thinly sliced beef

500 g onions

2 tablespoons butter
360 ml red wine
400 g canned crushed tomatoes
285 g demi-glace sauce
a little salt and pepper
1 teaspoon salt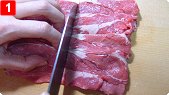 step 1:
Cut the sliced beef into 7 cm. wide pieces.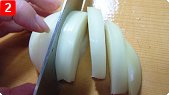 step 2:
Peel the onion(s) and cut in half. Cut each half into 1 cm. wide slices.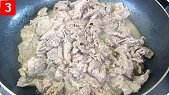 step 3:
Heat the butter in a frying pan. Add the beef and sprinkle a little salt and pepper over it. Sear for 5 minutes over a medium flame.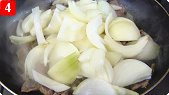 step 4:
After the beef changes color, add the onion.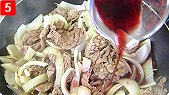 step 5:
Sear the onions until they become clear, and add the wine. Simmer on medium heat for 5 minutes.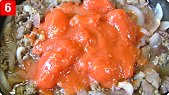 step 6:
Add the canned crushed tomatoes and simmer for 10 minutes.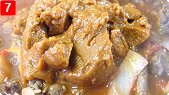 step 7:
Add the demi-glace sauce and the 1 teaspoon of salt. Simmer for 10 minutes.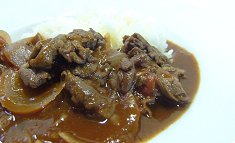 Serve over the steamed rice.
comment:
It is said that one restaurant in Japan produced this Western recipe with a Japanese twist in the 19th century and it spread from that time. Demi-glace sauce, beef and rice suit each other very well.



Japanese foods recipes
Int'l. recipes with a Japanese twist