pork saute
with

balsamic & soy sauce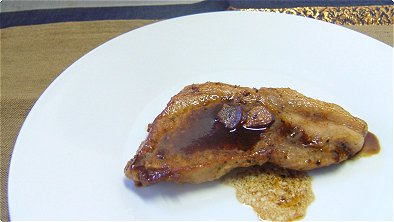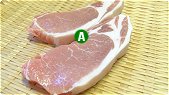 ingredients:
2 pork loin chops

2 garlic cloves
2 tablespoons balsamic vinegar
1 teaspoon soy sauce
2 tablespoons wine or sake
a little salt
a little pepper
1 tablespoon butter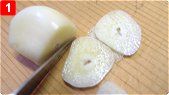 step 1:
Slice the garlic. Sprinkle the salt and pepper on the pork.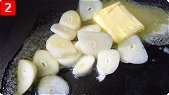 step 2:
Heat the butter in a frying pan over a low flame and sear the garlic.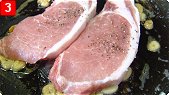 step 3:
Add the pork and sear for about 3 minutes.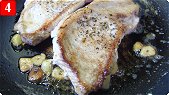 step 4:
After the pork chops change color, sear the opposite side for about 3 minutes.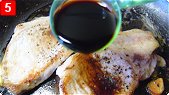 step 5:
Add the balsamic vinegar, soy sauce and wine or sake. Sear for about 2 minutes.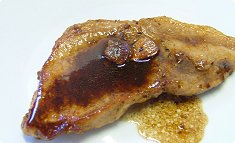 comment:
This is very simple recipe because you only have to saute the pork and add the balsamic vinegar, etc. The balsamic vinegar suits the soy sauce well and the taste is light.



Japanese foods recipes
Int'l. recipes with a Japanese twist