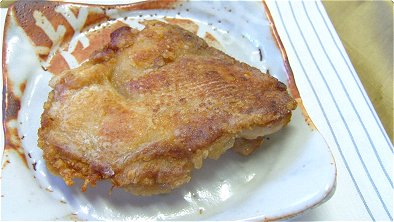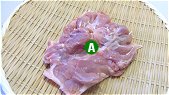 ingredients:
400 g boneless chicken

3 tablespoons salad oil
coating:
2 tablespoons sake
3 tablespoons soy sauce
1 tablespoon grated ginger
1 tablespoon grated garlic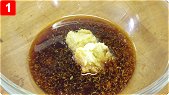 step 1:
Mix all the coating ingredients in a bowl.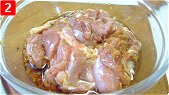 step 2:
Add the chicken to the coating and mix. Let stand for 15 minutes.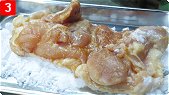 step 3:
Wipe the chicken with a paper towel to remove the liquid. Put the potato starch in a shallow dish. Place the chicken in the dish and lightly dust it with the potato starch.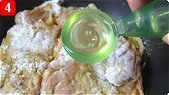 step 4:
Put the chicken in a frying pan and add the oil. Cook for about 1 minute on high heat. Reduce the heat, cook for 4 minutes on medium heat.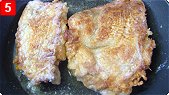 step 5:
Cook the opposite side for 4 minutes on medium heat.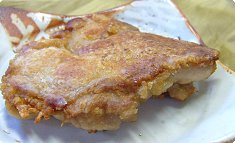 comment:
Because only 3 tablespoons of oil are used in this dish, it is very healthy. It is very simple and delicious.



Japanese foods recipes
Int'l. recipes with a Japanese twist