okinawa-
s

tyle

spam

& eggs
Serves: 1
Calories: 704 kcal
Total Time: 10 m
Japanese: Pōku-tamago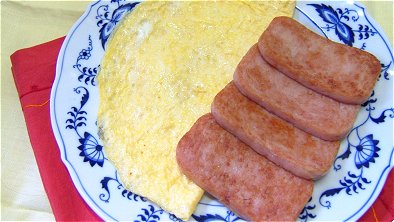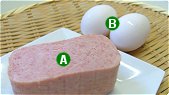 ingredients:
170 g SPAM

2 eggs

suitable amount a ketchup
1 tablespoon salad oil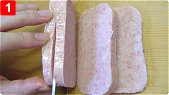 step 1:
Cut the SPAM into 4 equal slices. Beat the eggs.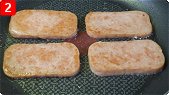 step 2:
Heat 1/2 tablespoon of salad oil on medium heat in a frying pan and add the SPAM. Sear both sides and remove from the pan.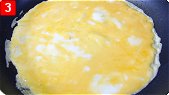 step 3:
Add the remaining salad oil and pour the egg into the pan.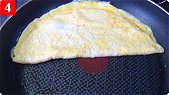 step 4:
Tilt the pan so that the egg spreads evenly over the bottom. Puncture any air bubbles which form with chopsticks. Fold the surface into half.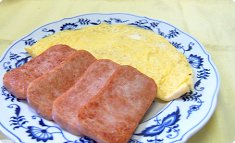 Place the SPAM and egg on a plate, pour ketchup over it and serve.
comment:
SPAM and eggs is popular in Hawaii and Okinawa. It was introduced from Hawaii to Okinawa. This Okinawa-style dish is different in looks from the Hawaii-style dish. It is also used as an ingredient in rice balls in Okinawa. Okinawa is a small island and, being located about 645 km from the mainland, is the most southwest of prefectures in Japan.



Japanese foods recipes
Int'l. recipes with a Japanese twist