simmered pork
Serves: 4
Calories: 494 kcal
Total Time: 2 h 10 m
Japanese: Yude-buta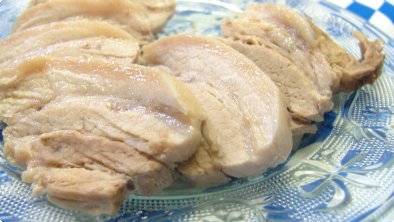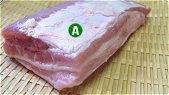 ingredients:
500 g boneless pork belly

2 liters water
suitable amount of mustard (optional)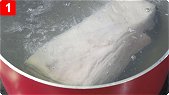 step 1:
Pour the water into a pan. Bring to a boil and add the pork.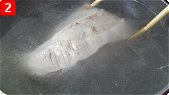 step 2:
Simmer for 30 minutes on low heat. Turn over and simmer for another 30 minutes. Remove from the heat. Leave in the pan for 1 hour.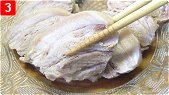 step 3:
Remove the pork and drain it. Slice the pork and place on a serving plate.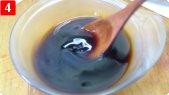 step 4:
To make the dipping sauce, mix the soy sauce and rice vinegar in a bowl and pour into shallow dishes. If you desire, put mustard on the pork.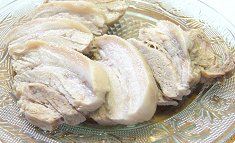 comment:
Because simmering pork belly removes extra fat, this dish has fewer calories. However, the delicious pork taste remains. The sour dipping sauce and mustard make the pork taste even more delicious.



Japanese foods recipes
Int'l. recipes with a Japanese twist