beef bowl
Serves: 3 to 4
Calories: 613 kcal
Total Time: 1 h 35 m
Japanese: Gyūdon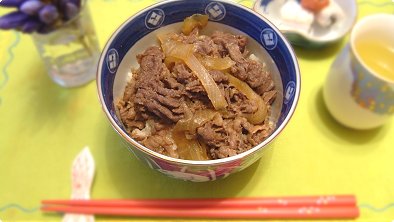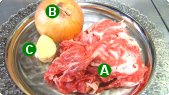 ingredients:
300 g thinly sliced beef (veal)

1 onion

15 g ginger
3 tablespoons soy sauce
3 tablespoons sake
3 tablespoons sugar
1 tablespoon salt
400 ml hot water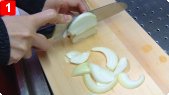 step 1:
Cut onion into big pieces. Cut the beef into bite-size pieces.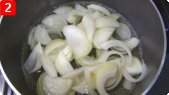 step 2:
Place the onion in a pan with 400 ml of hot water and boil until soft about 7 min.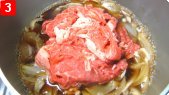 step 3:
Add the sake, sugar, salt, soy sauce and beef. Stir and cover and boil for 10 min. on medium heat.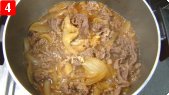 step 4:
Grate the ginger and add. Taste and add sugar and soy sauce if needed.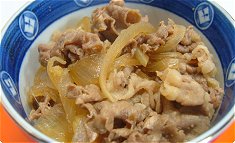 Serve over the steamed rice.
comment:
The taste of the meat, stock and steamed rice in this very substantial dish will satisfy you very much.



Japanese foods recipes
Int'l. recipes with a Japanese twist