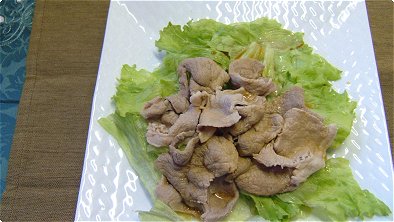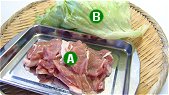 ingredients:
140 g thinly sliced pork

60 g lettuce

3 tablespoons ponzu soy sauce
800 ml water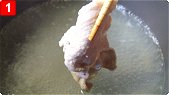 step 1:
Pour the water into a pan. Bring to a boil and add the pork. Bring to a boil again and after the pork changes color, remove and drain in a colander.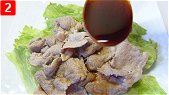 step 2:
Tear off the lettuce into bite-size pieces and put on two plates. Put the pork on the lettuce and pour the ponzu soy sauce over each plate.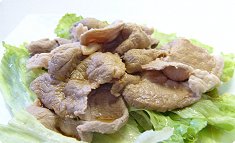 comment:
It is very simple. The ponzu soy sauce suits the pork well.


Japanese foods recipes
Int'l. recipes with a Japanese twist