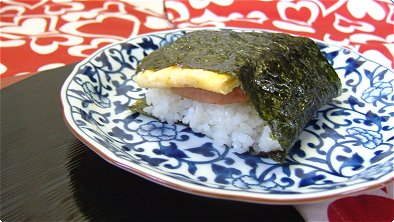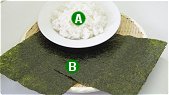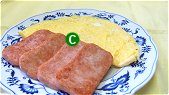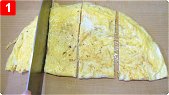 step 1:
Cut the cooked eggs into 4 pieces.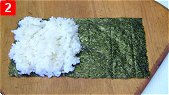 step 2:
Use 9 cm. × 20 cm. size dried laver (nori) for rice balls. Cut each laver slice in half with scissors. Spread 120 g steamed rice on one side of the dried laver (nori) sheet half.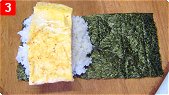 step 3:
Place one SPAM slice over the rice and then place one egg piece over the SPAM as shown in the picture.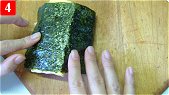 step 4:
Fold the dried laver half over the ingredients with plastic wrap. Make the remaining rice balls in the same manner.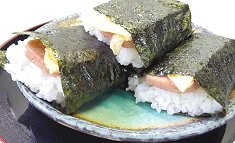 comment:
This rice ball is very popular in Okinawa and is similar to a Hawaii-style rice ball. Okinawa is a small island and, being located about 645 km from the mainland, is the most southwest of prefectures in Japan.