chicken cutlets
with

worcestershire sauce bowl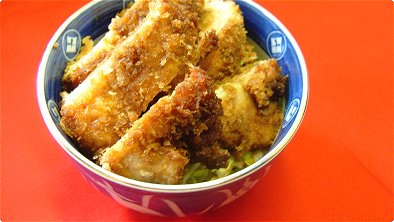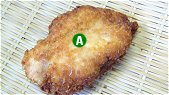 ingredients:
2 ounces cabbage (optional)
1/6 cup Worcestershire sauce
2 servings steamed rice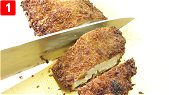 step 1:
Slice the chicken cutlets across into 1 in. strips.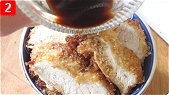 step 2:
If you use cabbage, shred it. Place the chicken cutlets (and cabbage, optional) over the steamed rice. Pour the Worcestershire sauce over the top.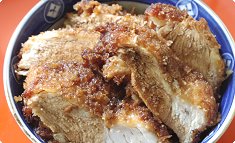 comment:
The combination of chicken cutlets with Worcestershire sauce and rice is delicious.


Japanese foods recipes
Int'l. recipes with a Japanese twist