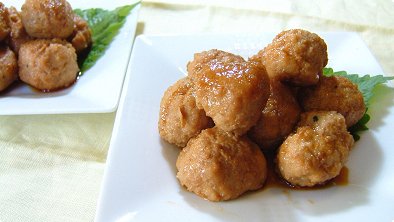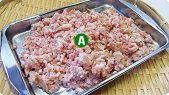 ingredients:
10 1/2 ounces ground pork,

chicken or beef

1 egg
1 tablespoon water
1/3 teaspoon salt
a little pepper
1 tablespoon potato starch
3 tablespoons soy sauce
3 tablespoons sugar
3 1/3 cups water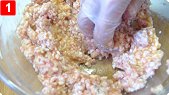 step 1:
Mix the ground meat, egg, 1 tablespoon water, potato starch, salt and pepper in a bowl. Form into 18 (1-in) balls.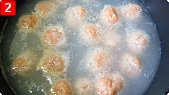 step 2:
Pour 3 1/3 cups water into a pan. Bring to a boil and add the balls. Cook for 8 minutes. Remove from pan and drain in a colander.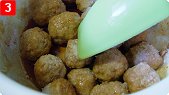 step 3:
Add the soy sauce and sugar to a pan or a frying pan. Bring to a boil. Add the balls and mix gently. Cook about 2 minutes on medium heat.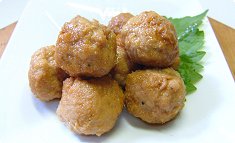 comment:
This dish is very healthy because it is boiled instead of fried.



Japanese foods recipes
Int'l. recipes with a Japanese twist