pork cutlets
with

worcestershire sauce bowl
Serves: 1
Calories: 703 kcal
Total Time: 1 h 35 m
Japanese: Sōsu katsu-don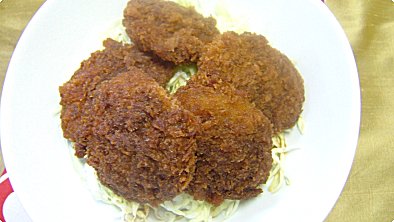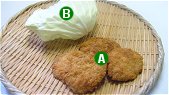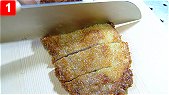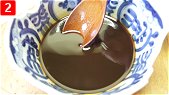 step 2:
If you like, shred the cabbage. Mix the Worcestershire sauce and ketchup in a bowl.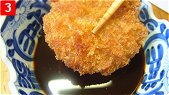 step 3:
Dip the pork cutlets into the sauce.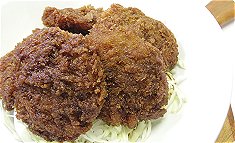 Serve the cabbage and pork cutlets over the steamed rice.
comment:
This dish is very substantial and delicious. It is popular in Fukui City (Fukui Prefecture), Komagane City (Nagano Prefecture) and Aizuwakamatsu City (Fukushima Prefecture). Fukui and Nagano Prefectures are in the Chūbu region in the middle of mainland Japan. Fukushima Prefecture is in the Tōhoku region in the northeastern part of mainland Japan.



Japanese foods recipes
Int'l. recipes with a Japanese twist