seared breaded pork cutlets
Serves: 4
Calories: 382 kcal
Total Time: 20 m
Japanese: Yaki-tonkatsu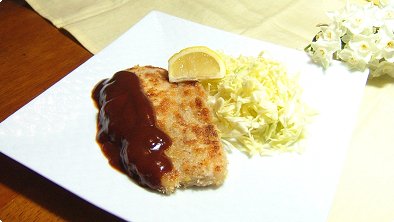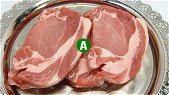 ingredients:
4 boneless pork chops

a little salt
a little pepper
4 tablespoons salad oil
batter:
1 ounce flour
1 egg
3 ounces bread crumbs
garnish:
10 ounces shredded cabbage
4 lemon wedges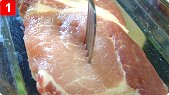 step 1:
Stab both sides of the pork chops 5 or 6 times with a fork. Sprinkle salt and pepper on both sides.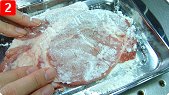 step 2:
Lightly dust the chops in the flour.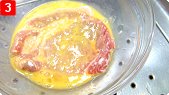 step 3:
Put the egg in a bowl and coat the chops with the egg.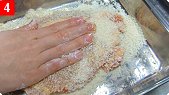 step 4:
Then coat well with the bread crumbs in a separate pan.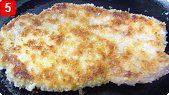 step 5:
Heat the oil in a frying pan over a medium low flame and sear the chops on each side about 5 minutes. Remove and drain on a rack.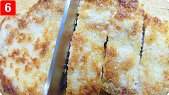 step 6:
Slice the cutlets across into 3/4 in. strips.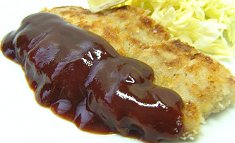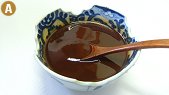 ingredients:
1/2 cup ketchup
1/4 cup Worcestershire sauce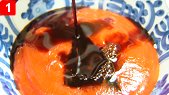 step 1:
Mix the ketchup and Worcestershire sauce in a bowl.



Japanese foods recipes
Int'l. recipes with a Japanese twist