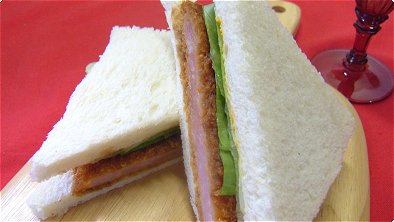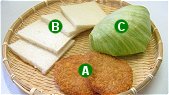 ingredients:
4 slices sandwich bread

2 tablespoons Worcestershire sauce
suitable amount mustard
1 ounce lettuce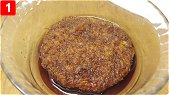 step 1:
Divide lettuce in two. Soak the ham cutlets in the Worcestershire sauce.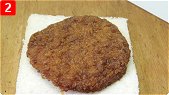 step 2:
To make one sandwich, spread mustard on two bread slices. Place one deep–fried ham cutlet on one slice of bread. Place lettuce over the ham cutlet.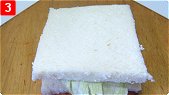 step 3:
Cover with the second slice of bread. Repeat the above to make the second ham cutlet sandwich.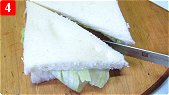 step 4:
Cut each sandwich into two pieces diagonally.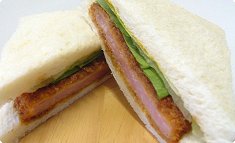 comment:
This sandwich is very popular in Japan. It is usually bought at stores rather than made at home.



Japanese foods recipes
Int'l. recipes with a Japanese twist