seared beef & shiitake mushrooms
with

balsamic & soy sauce
Serves: 2
Calories: 763 kcal
Total Time: 10 m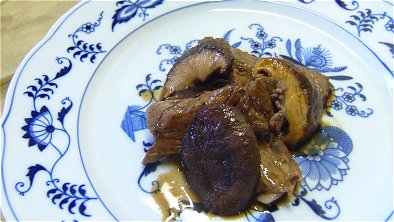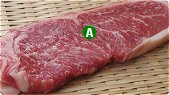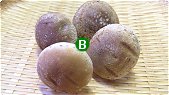 ingredients:
5 1/4 ounces beefsteak

4 (5 ounces) shiitake mushrooms

2 tablespoons balsamic vinegar
2 teaspoons soy sauce
2 tablespoons red wine
1 tablespoon butter
a little salt and pepper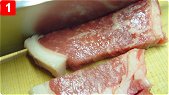 step 1:
Cut the beef into 1 in. strips. Sprinkle with salt and pepper.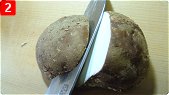 step 2:
Wipe the shiitake mushrooms with a wet paper towel. Cut off the stems and cut the caps into halves.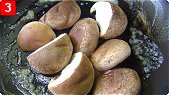 step 3:
Heat the butter in a frying pan over a medium flame and sear the shiitake mushrooms for a couple of minutes while sometimes stirring.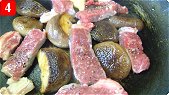 step 4:
Add the beef and sear to desired doneness.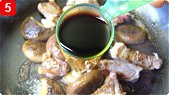 step 5:
Add the balsamic vinegar, soy sauce and red wine. Mix and sear 1 more minute.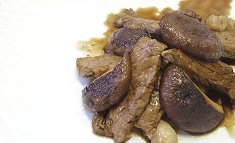 comment:
Because of the beefsteak oil and butter, the sauce has a rich taste and is delicious.



Japanese foods recipes
Int'l. recipes with a Japanese twist