japanese-
s

tyle roast beef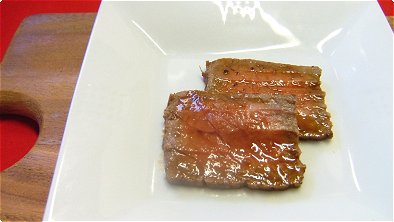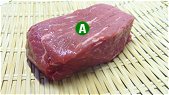 ingredients:
10 1/2 ounces beef chunk

2 tablespoons soy sauce
3 tablespoons sake
a little salt
a little pepper
1 tablespoon salad oil
If you want, you can also add grated garlic or grated ginger.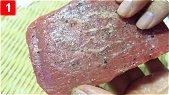 step 1:
Keep the meat at room temperature for 30 minutes. Rub the salt and pepper into the meat.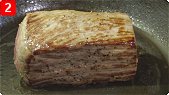 step 2:
Heat the oil in a frying pan over a medium flame and sear the beef to desired doneness.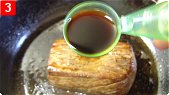 step 3:
Sear all sides to desired doneness. Reduce the heat to low and add the soy sauce and sake.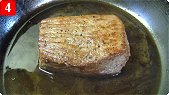 step 4:
Cover and simmer for 5 minutes. Simmer the opposite side for 5 minutes.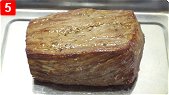 step 5:
Remove the meat from the pan. Simmer the sauce for a couple of minutes. Place the meat and sauce overnight in the refrigerator.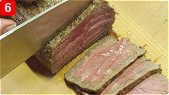 step 6:
Slice the meat. Heat the sauce. Then, pour the sauce over the meat.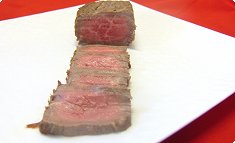 Place the grated garlic or grated ginger over the meat, if desired.
comment:
Unlike most roast beef dishes, this one is cooked in a frying pan and is very simple. Soy sauce suits the beef and makes it very delicious.



Japanese foods recipes
Int'l. recipes with a Japanese twist