japanese-
s

tyle chicken

with

spinach baked

in

foil
Serves: 2
Calories: 315 kcal
Total Time: 25 m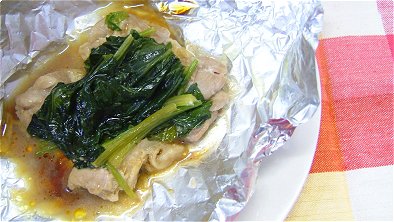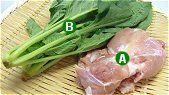 ingredients:
7 ounces boneless chicken breast

or thigh

1 1/3 ounces spinach

a little salt
suitable amount soy sauce
2/3 ounce butter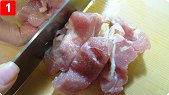 step 1:
Cut the chicken into bite-size pieces. Sprinkle salt on the chicken.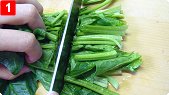 step 2:
Cut off the stems of the spinach and wash it. Cut the spinach into 2 in. long pieces.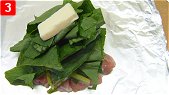 step 3:
Wrap the chicken, spinach and the butter in aluminium foil.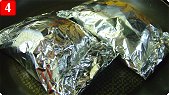 step 4:
Put the wrapped chicken in a frying pan and cover and cook on medium heat for 15 minutes. Remove from the pan and place on a serving plate.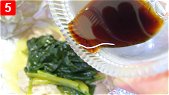 step 5:
Open the foil and pour a suitable amount of soy sauce over everything.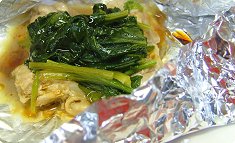 comment:
The butter soaks into the chicken and spinach, and makes this a very delicious dish. It is easy to cook and very nutritious.



Japanese foods recipes
Int'l. recipes with a Japanese twist