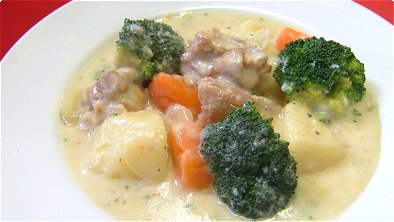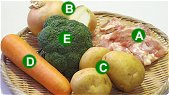 ingredients:
14 ounes chicken thigh

14 ounes onions

1 pound potatoes

7 ounces carrot

7 ounces broccoli

2 1/2 cups chicken broth or soup stock
2/3 ounce butter
a little salt
a little pepper
white sauce:
1 ounce butter
1 ounce flour
1 1/2 cups milk
a little salt
a little pepper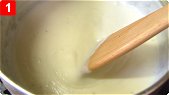 step 1:
To make the white sauce, put the butter, flour, milk, salt and pepper in a pan. Heat on medium-low heat and stir for about 7 minutes until creamy. Remove from the heat.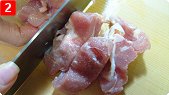 step 2:
Cut the chicken into bite-size pieces.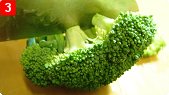 step 3:
Peel the potatoes; cut them into 4 to 6 cubes. Cut the broccoli into pieces.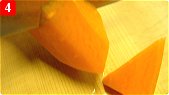 step 4:
Cut the onions into 8 sections. Cut the carrot obliquely.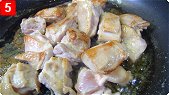 step 5:
Heat the 2/3 ounce butter in another pan and sear the chicken on medium heat.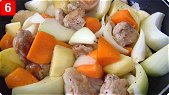 step 6:
Add the onions, potatoes and carrot pieces. Sear for a few minutes and sprinkle a little salt and pepper over them.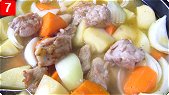 step 7:
Add the chicken broth (or soup stock) and boil for 20 minutes on medium heat.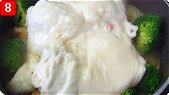 step 8:
Add the broccoli and boil for 5 minutes on medium heat. Add the white sauce. Mix and boil for a couple of minutes.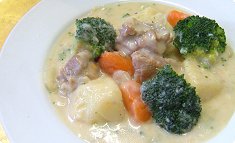 comment:
This stew, called "Cream Stew" or "White Stew", is very popular home cooking in Japan and is often eaten in the cold season. For cooking this stew, white stew paste sold in supermarkets is usually used. However, this recipe uses an original white sauce. Because this stew combines chicken and vegetables, it is very nourishing and delicious.



Japanese foods recipes
Int'l. recipes with a Japanese twist