braised meat & potatoes
with

tomato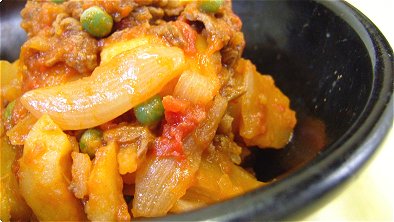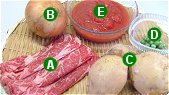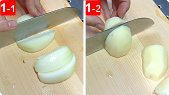 step 1:
Cut the beef into bite-size pieces. Peel the onion and potatoes. Cut the onion into 8 sections. Cut the potatoes into 6 to 8 pieces.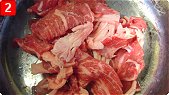 step 2:
Heat the salad oil. Saute the beef until the color changes.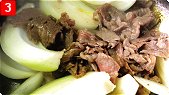 step 3:
Add the onion and fry.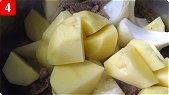 step 4:
Add the potatoes and fry.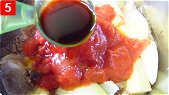 step 5:
Add the bonito soup stock, canned tomato, sugar, sake, mirin, and 1 tablespoon of the soy sauce.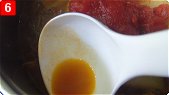 step 6:
Cover and boil on high heat. After boiling, reduce the heat, skim off the surface scum.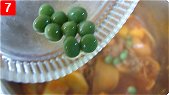 step 7:
Bring to a boil again and cook until the broth is reduced to half. Add the remaining soy sauce. Cover again and boil until the broth is reduced to one-third. Add the green peas and mix.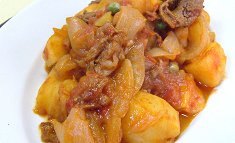 comment:
Because the bonito soup stock and soy sauce are added, the umami of the tomato increases. Tomato suits all ingredients and this dish is very delicious.



Japanese foods recipes
Int'l. recipes with a Japanese twist