mixed rice & tempura
Serves: 4
Calories: 370 kcal
Total Time: 1 h 50 m
Japanese: Tembara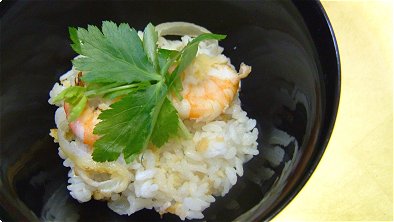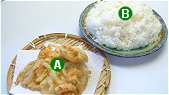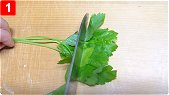 step 1:
If using mitsuba, wash it and cut into 1 in. long pieces.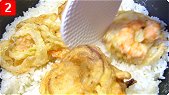 step 2:
Add the fried shrimp & onions tempura mixture and salt to the hot steamed rice. Mix.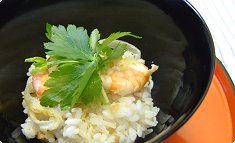 Put the rice and tempura mixture into serving bowls and sprinkle with the cut mitsuba, if desired.
comment:
This dish often is served at tempura restaurants. The mixture of steamed rice and tempura is more delicious than you can imagine.



Japanese foods recipes
Int'l. recipes with a Japanese twist