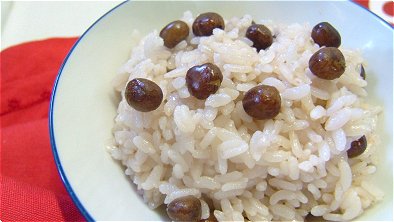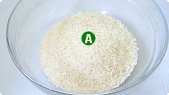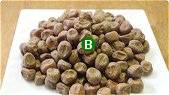 ingredients:
15 ounces rice
1 3/4 ounces aka-endomame

or red marrowfat peas

4 cups water
1/2 teaspoon salt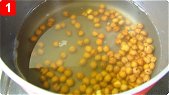 step 1:
Rinse the peas. Pour the water into a pan. Add the peas and soak for a night.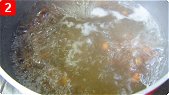 step 2:
Add the salt. Cover the pan and bring the water to a boil on medium heat. Reduce the heat to low and boil for about 10 minutes until the peas become soft.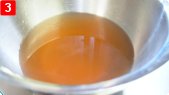 step 3:
Keep 2 1/2 cups of the boiled liquid. Drain the peas in a colander.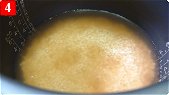 step 4:
Wash the rice. Drain the water and leave the rice in another colander 1 hour to completely remove all the water. Add the 2 1/2 cups boiled liquid to the rice cooker pot.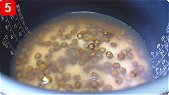 step 5:
Add the beans. Put the pot in the body of the machine. Switch on the rice cooker.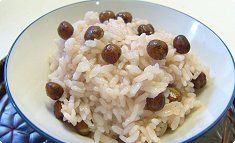 Japanese foods recipes
Int'l. recipes with a Japanese twist