worcestershire sauce flavored fried rice
with

fried egg
Serves: 2
Calories: 760 kcal
Total Time: 1 h 25 m
Japanese: Sōsu yaki-meshi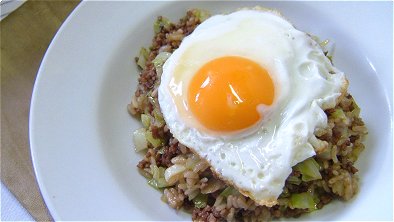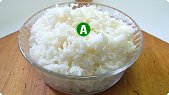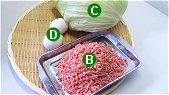 ingredients:
2 servings cold steamed rice

7 ounces ground beef

7 ounces cabbage

2 eggs

4 tablespoons Worcestershire sauce
a little salt
as much pepper as you wish
2 tablespoons salad oil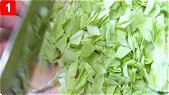 step 1:
Chop the cabbage.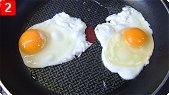 step 2:
Heat a frying pan on medium flame and add 1 tablespoon of the oil. Add the eggs. Cook until your favorite consisency and remove from the pan.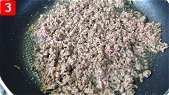 step 3:
Heat the frying pan on medium flame and add the remaining oil. Add the ground beef and cook until it changes color.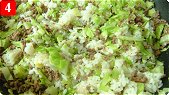 step 4:
Add the cabbage and stir. Add the rice and stir.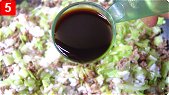 step 5:
Add the salt, pepper and Worcestershire sauce and stir. Remove from the heat and serve in two dishes.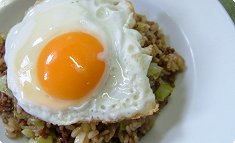 Place the eggs over the rice.
comment:
This dish using Worcestershire sauce is unique because fried rice usually uses soy sauce. However, the flaver is surprisingly delicious. This dish is very popular in homecooking in the Kansai area which includes Osaka, Kyoto, Nara, Hyōgo, Shiga and Wakayama prefectures.



Japanese foods recipes
Int'l. recipes with a Japanese twist