grilled rice cakes rolled
in

dried laver
Serves: 2
Calories: 179 kcal
Total Time: 15 m
Japanese: Isobe-yaki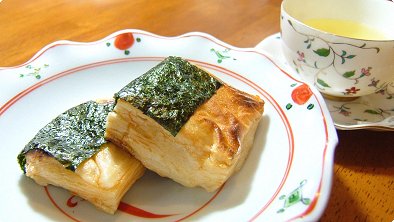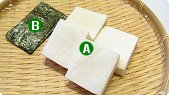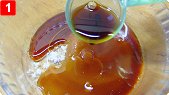 step 1:
Mix the soy sauce and sugar in a bowl.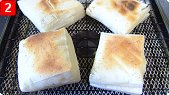 step 2:
Grill the square rice cakes on low heat on a net placed over the stove burner, or sear them in a frying pan on low heat. After they change color, grill (or sear) the opposite side.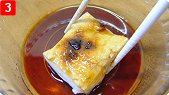 step 3:
When done, dip the rice cakes into the bowl and coat both sides with the soy sauce/sugar mixture.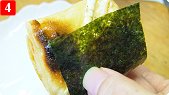 step 4:
Hold each rice cake with chopsticks or tongs and place one piece of dried laver around each rice cake.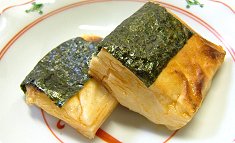 comment:
This is a popular and simple recipe. The taste of grilled rice cakes, dried laver and sweetened soy sauce together is very good!



Japanese foods recipes
Int'l. recipes with a Japanese twist