shrimp & onion mixture tempura rice burgers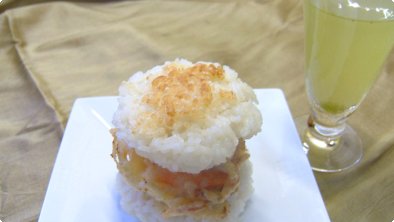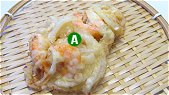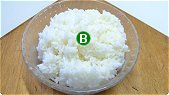 ingredients:
10 1/2 ounces hot steamed rice
a little salt
2 tablespoons flour
1 tablespoon salad oil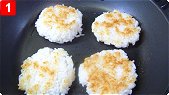 step 1:
Mix the rice and flour. Form into 4 circles with a diameter of about 4 in. Heat the salad oil in a frying pan over a medium flame and sear the rice patties until both sides become brown. Remove from the pan.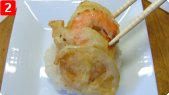 step 2:
To make one burger, place a rice patty on a plate. Place one shrimp & onion mixture tempura over the rice patty and sprinkle some salt over the tempura. Finally, place a second rice patty on the top. Repeat to make the second burger.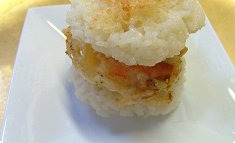 comment:
This rice burger is unique. Tempura and steamed rice are delicious together.



Japanese foods recipes
Int'l. recipes with a Japanese twist