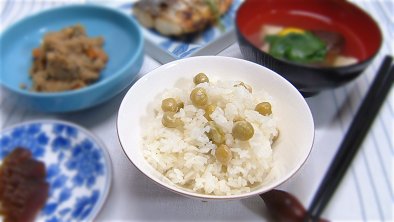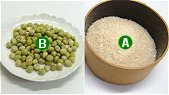 ingredients:
15 ounces rice

3 1/2 ounces green peas

2 1/2 cups water
2 tablespoons sake
1 teaspoon salt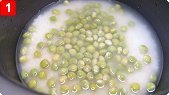 step 1:
Wash the rice. Add the 2 1/2 cups water. Wash the green peas and drain. Add the sake and salt and mix. Add the green peas on top without stirring. Switch on the rice cooker.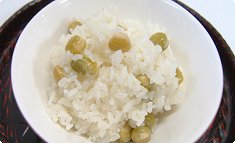 comment:
After cooking, stir in the peas. The amount of salt is good, and this dish will stimulate your appetite.


Japanese foods recipes
Int'l. recipes with a Japanese twist