rice gruel
Serves: 1
Calories: 148 kcal
Total Time: 1 h 10 m
Japanese: Okayu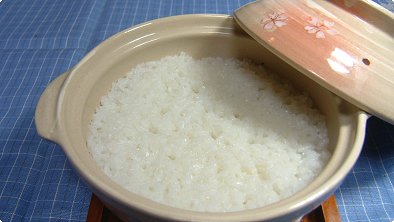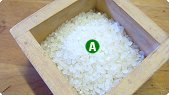 ingredients:
3 1/2 ounces rice
1 2/3 cups water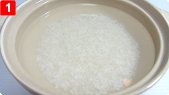 step 1:
Wash the rice. Place the washed rice in a small pan. Add the water. Soak for 30∼60 minutes.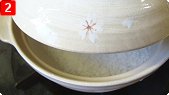 step 2:
Cover the pan and cook on low heat for 30 minutes. Remove from heat and let it set for 5 minutes.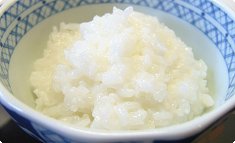 If you like, serve with any of the condiments listed.
comment:
Rice gruel uses more water than steamed rice, so it is very soft and can be eaten easily. Rice gruel is eaten instead of steamed rice at breakfast or when sick.


Japanese foods recipes
Int'l. recipes with a Japanese twist