rice soup
with

crab
Serves: 2
Calories: 263 kcal
Total Time: 2 h 0 m
Japanese: Kani-zōsui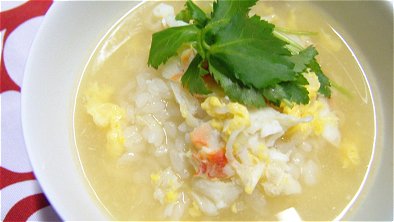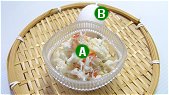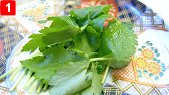 step 1:
If using mitsuba, wash it and cut into 2 in. long pieces.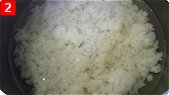 step 2:
Pour the sea tangle soup stock in a pot and bring to a boil. Add the rice and boil a couple of minutes.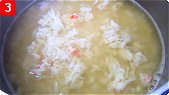 step 3:
Add the crab, salt and soy sauce. Then, mix in the rice.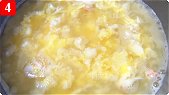 step 4:
Add the egg. Mix a couple of times. Remove from the heat.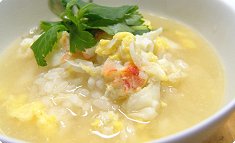 Pour into serving bowls. Sprinkle with the cut mitsuba.
comment:
Rice soup is usually prepared with egg. The crab meat adds richness to the usually plain taste of this soup.



Japanese foods recipes
Int'l. recipes with a Japanese twist