yakisoba
in

bun
Serves: 2
Calories: 614 kcal
Total Time: 15 m
Japanese: Yakisoba-pan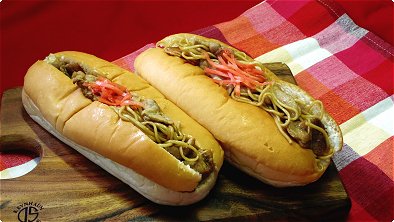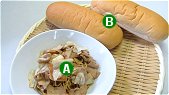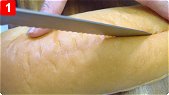 step 1:
If there are no incisions in the hot dog buns, make incisions in each bun.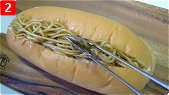 step 2:
Place fried noodles (yakisoba) in each bun.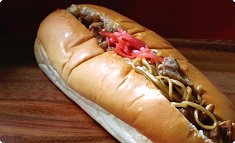 If desired, sprinkle the red pickled ginger (beni-shōga) over the noodles.
comment:
This is usually sold in the bakeries and supermarkets in Japan. It is not uncommon to serve noodles inside bread. This combination is surprisingly popular.



Japanese foods recipes
Int'l. recipes with a Japanese twist