shrimp & onion tempura mixture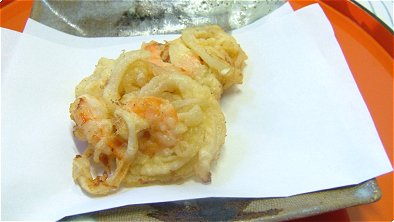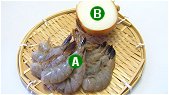 ingredients:
12 shrimps

6 ounces onion

oil for deep-frying
coating:
1 egg
1/4 cup cold water
1 3/4 ounces flour
dipping sauce (optional):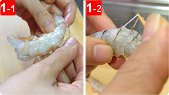 step 1:
Hull shell and tail. Devein the shrimp.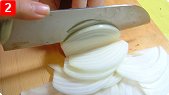 step 2:
Peel the onion and slice thinly.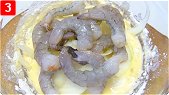 step 3:
To make coating, mix the egg and cold water in a bowl. Add the flour and toss. Add the shrimps and sliced onion.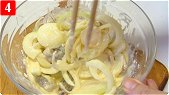 step 4:
Stir several times.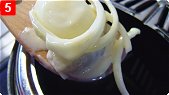 step 5:
Heat the oil to 340°F. Put 1 /8 of the shrimp and onion mixture on a wooden spatula. With chopsticks, slide the mixture into the oil.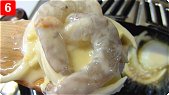 step 6:
Make 3 more servings of the mixture in the same way.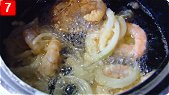 step 7:
Deep-fry the 4 servings a couple of minutes. Turn over and deep-fry the same amount of time. Remove from the frying pan and drain the oil. Fry the rest of the mixture in the same way.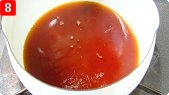 step 8:
You can use either dipping sauce or salt. To make the dipping sauce, mix bonito soup stock, soy sauce and sugar together in a pan and bring to a boil. Pour into two small bowls. Dip the fried shrimp and onion mixture into the dipping sauce. Or, if you prefer salt, pour a suitable amount onto a small plate and dip the fried mixture into the salt.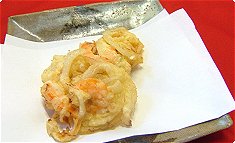 comment:
This dish is standard tempura mixture. The shrimps and vegetables have a good texture.



Japanese foods recipes
Int'l. recipes with a Japanese twist