okinawa-
s

tyle spam & eggs sandwich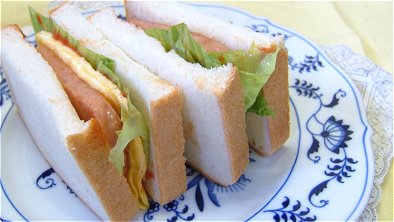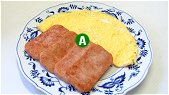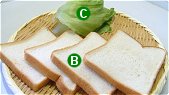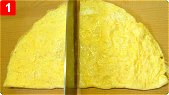 step 1:
Cut the cooked egg in half.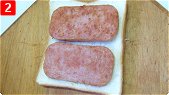 step 2:
Place 2 pieces SPAM on one slice of bread.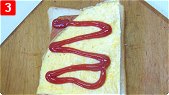 step 3:
Place 1 piece cooked egg over the SPAM and pour ketchup on top.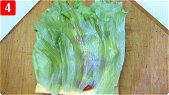 step 4:
Divide the lettuce in two. Place the lettuce over the SPAM and egg.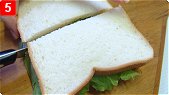 step 5:
Cover with the second slice of bread. Repeat the above to make the second SPAM & eggs sandwich. Cut each sandwich into half.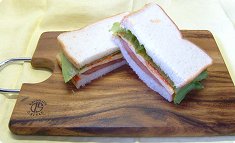 Japanese foods recipes
Int'l. recipes with a Japanese twist