seared rice & scallops
with

butter & soy sauce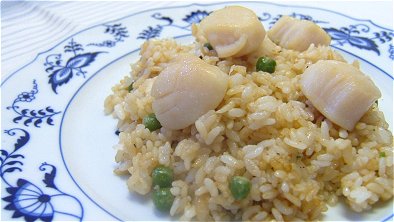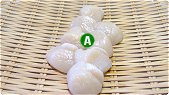 ingredients:
8 raw scallops

1 ounce boiled green peas
2 servings hot steamed rice
1 tablespoon soy sauce
2 tablespoons butter
a little salt and pepper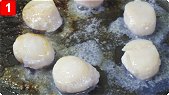 step 1:
Heat the butter in a frying pan. Add the scallops and pan-broil on one side a couple of minutes on medium heat.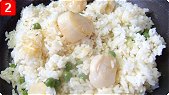 step 2:
Pan-broil on opposite side a minute. Add the rice and green peas, and mix while cooking for another minute.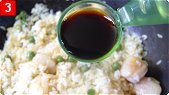 step 3:
Add the salt, pepper and soy sauce, and stir.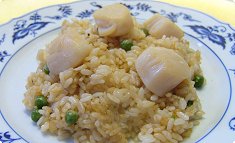 comment:
Butter and soy sauce suit rice very well. The combination of the seasoned rice and pan-broiled scallops is very delicious.



Japanese foods recipes
Int'l. recipes with a Japanese twist