japanese-
s

tyle seafood paella
Serves: 2
Calories: 657 kcal
Total Time: 3 h 50 m

Prep: 3 h 10 m
Cook: 40 m

Japanese: Wafū shīfūdo paeria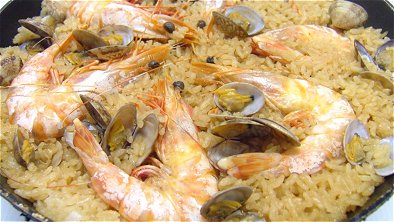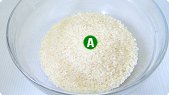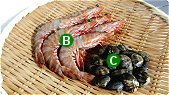 ingredients:
10 ounces rice

6 shrimps

1/4 pound short-neck clams

3 tablespoons soy sauce
3/5 cup sea tangle soup stock
1 tablespoon olive oil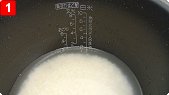 step 1:
Wash the rice and drain it in a colander.
step 2:
Devein the shrimp. Soak the short-neck clams in salted water (1 tablespoon salt/ cup concentration) in a bowl, and let stand for 3 hours to allow them to expel sand and dirt. Drain them in a colander. Rinse them for about 30 seconds under running water.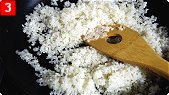 step 3:
Place the olive oil and rice in a frying pan and stir-fry for four minutes on a low flame.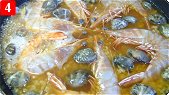 step 4:
Add the sea tangle soup stock and soy sauce and mix. Add the shrimps and short-neck clams and bring to a boil on medium heat. After boiling, cover and reduce the heat to low and cook for 15 minutes. Remove from the heat and wait 15 minutes. After waiting, you can uncover the pan and cook for 1 more minute on high heat if you like scorched rice .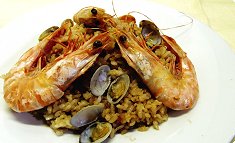 comment:
The shrimps, short-neck clams and sea tangle soup stock soak into the rice and make it very delicious. Also, a lot of the stock soaks into the shrimps making them even more delicious.



Japanese foods recipes
Int'l. recipes with a Japanese twist