green onion salad
Serves: 2
Calories: 109 kcal
Total Time: 1 h 10 m
Japanese: Negi-sarada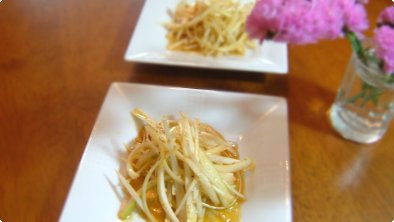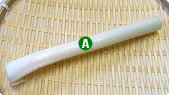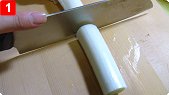 step 1:
Wash the onions (or young leeks). Cut into about 8 cm. wide pieces and in half lengthwise.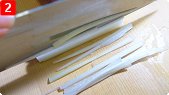 step 2:
Cut into julienne slices.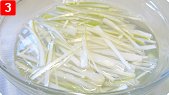 step 3:
Immerse them in cold water for about one hour.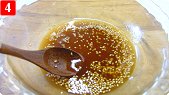 step 4:
Make the dressing sauce in a bowl.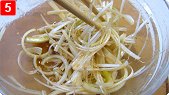 step 5:
Drain the cold water from the onions. Mix them with the dressing sauce.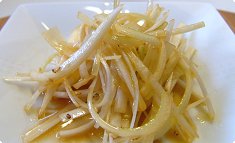 comment:
Long green onions are immersed in cold water to reduce their bitter taste.



Japanese foods recipes
Int'l. recipes with a Japanese twist