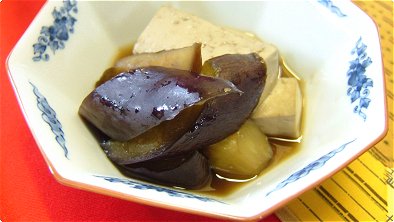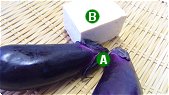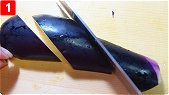 step 1:
Cut the stalk off the eggplant and then cut the eggplant in half lengthwise. Slice the eggplant halves diagonally into 4 cm. pieces. Cut the tofu block across 2 times, then cut in half lengthwise to form 6 bite-size pieces.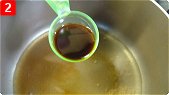 step 2:
Pour the bonito soup stock into a pan. Add the sugar and the soy sauce. Bring to a boil.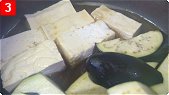 step 3:
Add the eggplant and tofu. Cover and simmer for 12 minutes.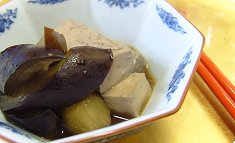 comment:
The eggplant becomes very soft. The soy sauce and sugar soak into the eggplant and tofu and they become very delicious.



Japanese foods recipes
Int'l. recipes with a Japanese twist