deep-
f

ried breaded potatoes
Serves: 4
Calories: 118 kcal
Total Time: 30 m
Japanese: Imo-furai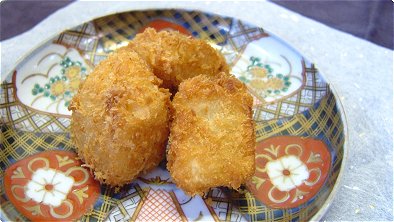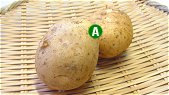 ingredients:
2 medium (300 g) potatos

a little salt
a little pepper
oil for deep-frying
batter:
30 g flour
60 ml cold water
45 g bread crumbs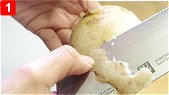 step 1:
Wash the potatos. Pook them a few times with fork. Place on a plate, and microwave until done. Remove from the microwave. Cool and peel.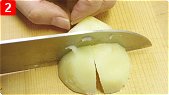 step 2:
Cut into 2.5 cm. cubes.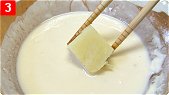 step 3:
To make the batter, mix the flour and cold water very well in a bowl. Add the potato cubes to the batter and stir until well-coated.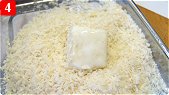 step 4:
In a separate pan, coat well with the bread crumbs.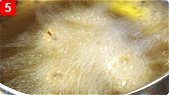 step 5:
Heat the oil to 170 °C and deep-fry the potato cubes a couple of minutes until golden brown.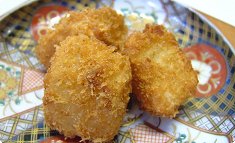 Remove and drain on a rack. Serve with Worcestershire sauce.
comment:
This dish has a unique texture because the inside is soft and the surface is crispy. It is very popular in Sano City in Tochigi Prefecture in the Kantō area.



Japanese foods recipes
Int'l. recipes with a Japanese twist