okinawa-
s

tyle sauteed carrot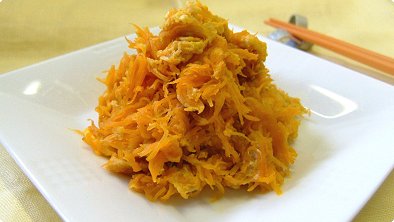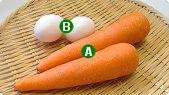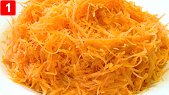 step 1:
Slice the carrot with a slicer for strips. Or slice with a food processor and cut into julienne strips as shown in the picture.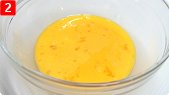 step 2:
Beat the eggs in a bowl.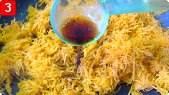 step 3:
Heat the salad oil on a medium flame in a frying pan. Saute the carrot strips. After they become soft, add the soy sauce, salt, and bonito soup stock powder (optional).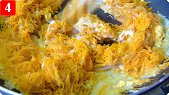 step 4:
Add the eggs and stir. After the eggs harden, remove from the heat.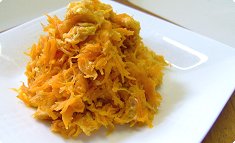 comment:
Ninjin-shirishiri is home cooking of Okinawa. Ninjin means carrot. Shirishiri reflects the Okinawa dialect and means "slice with slicer". This dish using very thin carrot strips is easy-to-eat. Okinawa is a small island and, being located about 645 km from the mainland, is the most southwest of prefectures in Japan.



Japanese foods recipes
Int'l. recipes with a Japanese twist