pickled onion
Serves: 2
Calories: 138 kcal
Total Time: 1 d 10 m
Japanese: Su tamanegi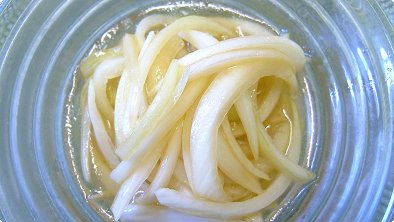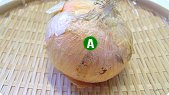 ingredients:
1 onion

80 ml vinegar
2 tablespoons olive oil
1 teaspoon soy sauce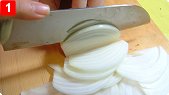 step 1:
Slice the onion into 1 cm. wide pieces.
step 2:
Mix vinegar, soy sauce and olive oil in a container or a bowl.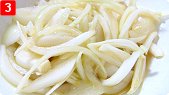 step 3:
Add the sliced onion to mixture (Step 2) and mix. Then put in the refrigerator for 24 hours until soft.
comment:
Pickled onions can be eaten by themselves, but are even more delicious when eaten with vegetables or fish.



Japanese foods recipes
Int'l. recipes with a Japanese twist