vinegared cucumbers
Serves: 4
Calories: 22 kcal
Total Time: 10 m
Japanese: Kyūri-momi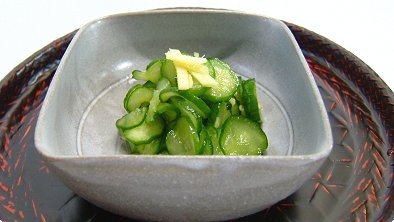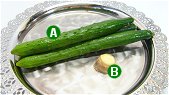 ingredients:
3 cucumbers

a little ginger

1 teaspoon salt
1 tablespoon rice vinegar
1 1/2 tablespoons sugar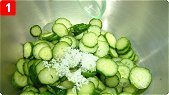 step 1:
Thinly slice the cucumbers. Dust the cucumbers with salt. Let them set until they become soft.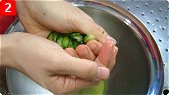 step 2:
Squeeze the water from the cucumbers with hands.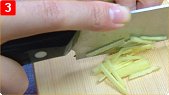 step 3:
Cut the ginger into julienne slices.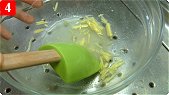 step 4:
Mix vinegar, sugar and the ginger in a bowl.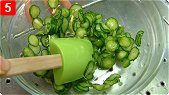 step 5:
Add the cucumbers and mix.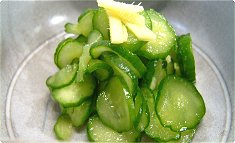 comment:
This is a very simple dish. And since sugar is included, it is not too sour.



Japanese foods recipes
Int'l. recipes with a Japanese twist