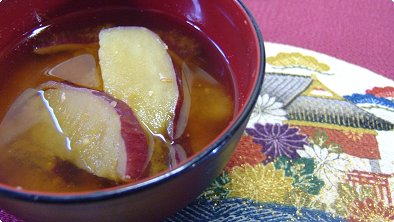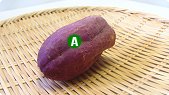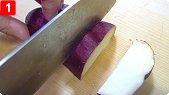 step 1:
Wash the sweet potato and cut in half lengthwise. Slice the sweet potato into 1/2in.-wide pieces.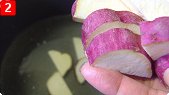 step 2:
Boil the bonito soup stock and add the sweet potato slices. Cover and boil for 7 minutes.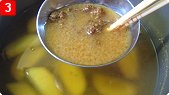 step 3:
Reduce the heat. Put some stock into a ladle. Add the miso to the ladle and stir with chopsticks until it is dissolved. Stir into the soup. Cover and simmer for a couple of minutes. Remove from heat.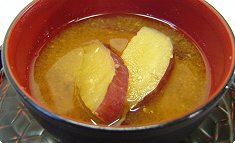 comment:
This dish is eaten often in the Kyūshū region, the southernmost island of mainland Japan. Miso suits the sweet taste of the sweet potato well.



Japanese foods recipes
Int'l. recipes with a Japanese twist