wakame & vegetables salad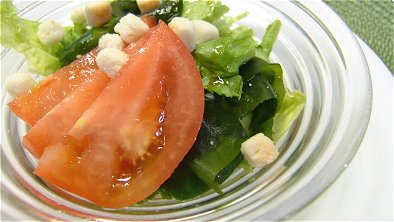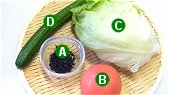 ingredients:
2 teaspoons dried wakame

1 tomato

4 ounces lettuce

1 cucumber

2 cups water
croutons (optional)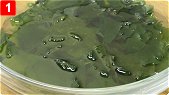 step 1:
Pour the water into a bowl and soak the wakame for 5 to 20 minutes until desired softness. Drain. If using whole type wakame, cut into 1/4 in. pieces.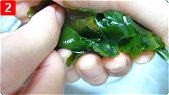 step 2:
Squeeze the water from the wakame with your hands.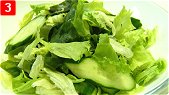 step 3:
Tear off the lettuce into bite-size pieces and slice the cucumber diagonally. Mix the wakame, lettuce and cucumber in a bowl.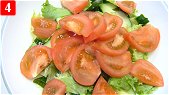 step 4:
Slice the tomato and cut in half. Place over the wakame mixture.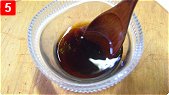 step 5:
To make the dressing, mix the ponzu soy sauce and olive oil in a small bowl and pour over the salad. If you desire, sprinkle with croutons.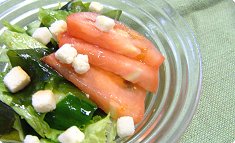 comment:
The combination of wakame and vegetables makes the healthiest salad possible.



Japanese foods recipes
Int'l. recipes with a Japanese twist