grilled corn
on the

cob

with

soy sauce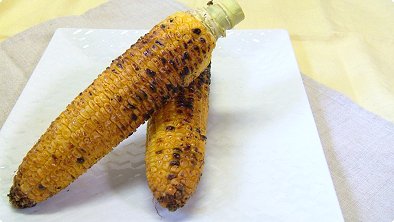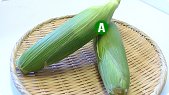 ingredients:
2 corncobs

1 tablespoons soy sauce
1/2 tablespoon sugar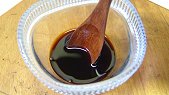 step 1:
Remove the husk from the corncobs. Mix the soy sauce and sugar.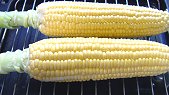 step 2:
Grill the corncobs on a net placed over the stove burner. Grill all sides until brown.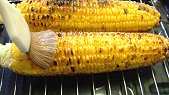 step 3:
Spread with the soy sauce and sugar mixture, using a cooking brush which has been soaked in the mixture. Grill all sides for an instant.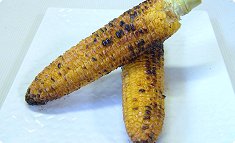 comment:
The savory taste of the grilled soy sauce and sugar coating goes very well with sweet corn.



Japanese foods recipes
Int'l. recipes with a Japanese twist