kishimen
with

shrimp tempura & grated radish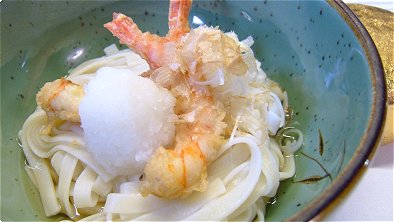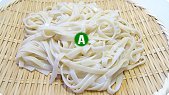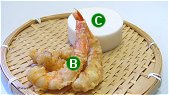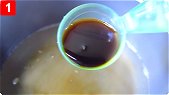 step 1:
Pour the bonito soup stock into a pan and bring to a boil. Add the sugar and soy sauce. Remove from the heat and let it cool.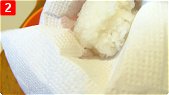 step 2:
Grate the radish. Put the grated radish onto a paper towel and squeeze with your hands to remove the excess liquid.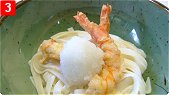 step 3:
Place the cooked kishimen on 2 serving dishes. Decorate each with 2 shrimp tempura and the grated radish.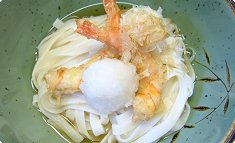 Pour the soup over the kishimen. Sprinkle with your favorite condiment(s).
comment:
Tempura goes well with Japanese noodles, such as kishimen. The combination of kishimen, shrimp tempura, grated radish and soy sauce soup has a good taste.



Japanese foods recipes
Int'l. recipes with a Japanese twist